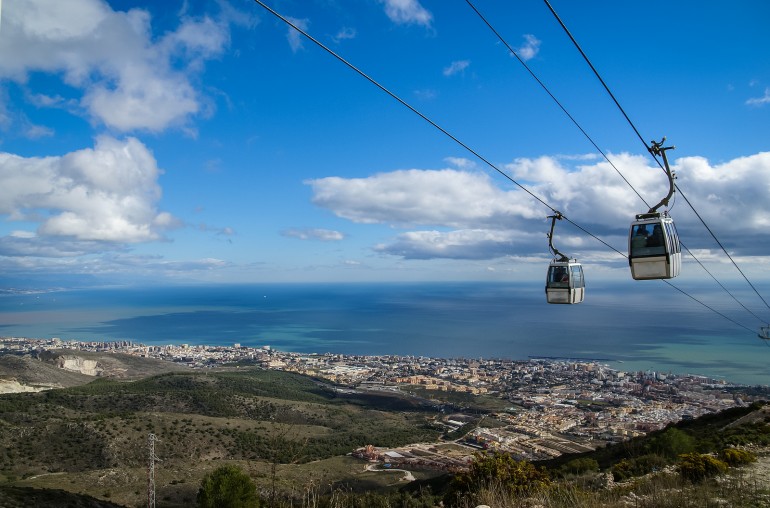 Arroyo de la Miel property and living
Arroyo de la Miel is located in the Spanish province of Málaga in Andalusia, just a few kilometres from Málaga on the Costa del Sol. The village, which is part of Benalmádena, borders on to Fuengirola and Torremolinos. It has good rail connections to Málaga and lies on the coast – making it a perfect location for a (second) home in the sun.
Arroyo de la Miel climate
The climate is very mild and typical Mediterranean. Summers are hot and dry and winters are mild, without frost. The average temperature is 19 degrees. Furthermore, the surrounding mountains protect the town against the cold winds from the north, causing the temperature to always be one or two degrees higher than in surrounding municipalities.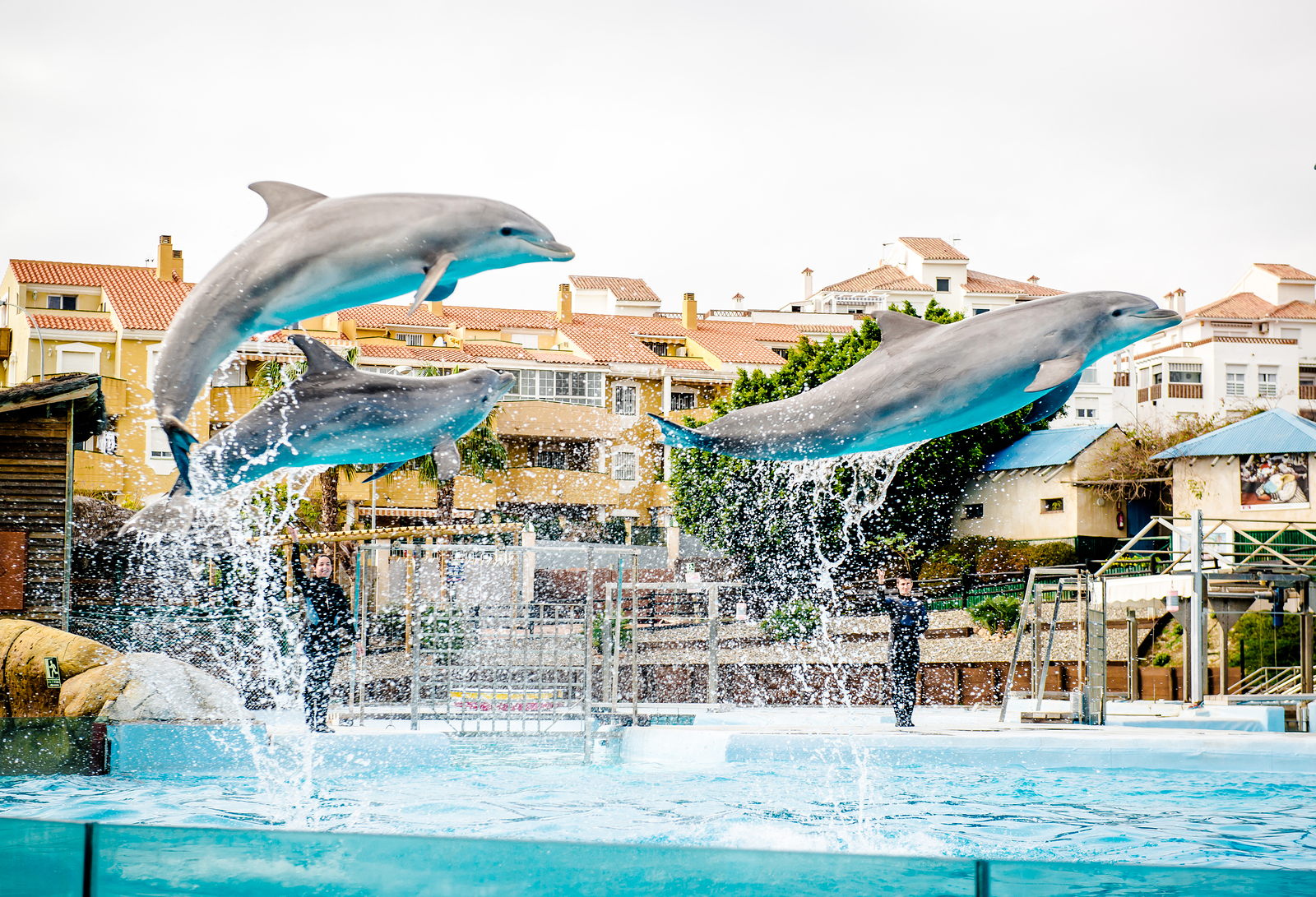 About Arroyo de la Miel
Arroyo de la Miel is part of Benalmádena. In the centre you will find the train station that connects Arroyo with Málaga, Torremolinos and Fuengirola. Arroyo has many fine restaurants and bars. It is a nice place to live with good shops, a post office, banks and all other conceivable amenities. Arroyo de la Miel is also very old – although at first sight it may not seem that way. The first human traces have been found in the cave Del Toro on an altitude of about 500 meters on the mountain Calamorro. Here petroglyphs have been found dating back to about 35,000 years BC. The name Arroyo de la Miel is probably Arabic. Christians have left this name unchanged due to lack of time to rename the newly conquered territories. Arroyo de la Miel only really emerged in the late eighteenth century when the Italian Felix Solesio bought land to create an industrial complex to make paper. Later many vineyards were to be found in this region – and when a number of land developers started making the first infrastructural improvements in the 1960`s they laid the foundations for the lovely village that Arroyo de la Miel now is.
Sights in Arroyo de la Miel
Arroyo de la Miel has many attractions and offers plenty of entertainment, including:
Tivoli World, a fun amusement park for young and old.
The cable car that goes from Tivoli World up the mountain Calamorro (see photo).
The Sea Life Aquarium (see photo).
Parque de la Paloma (see photo), a beautiful park with an artificial lake of 200,000 square meters.
In April, the 'Science Fair' is celebrated in the Plaza de la Mezquita where young people show their science projects.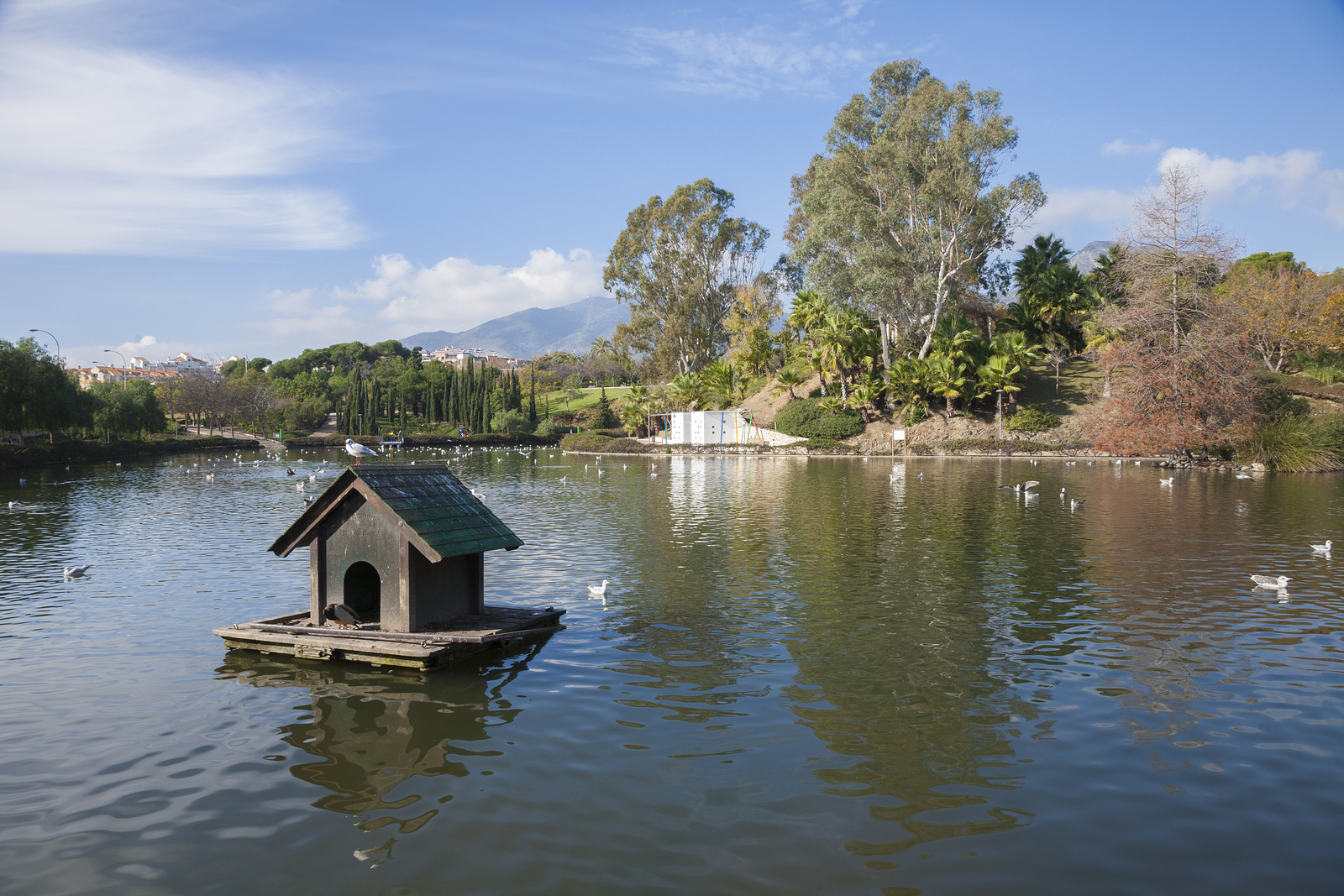 Property in Arroyo de la Miel
Are you looking for a detached villa, a penthouse, an apartment, a (semi-detached) townhouse or for example an authentic finca or cortijo in or near Arroyo de la Miel? Then search our database of 20,000 properties or contact us for a free property search to find the perfect property for you. We are happy to assist you.
This may also be of interest to you