Cortijo in Estepona for sale
Asking price: 
€ 955,000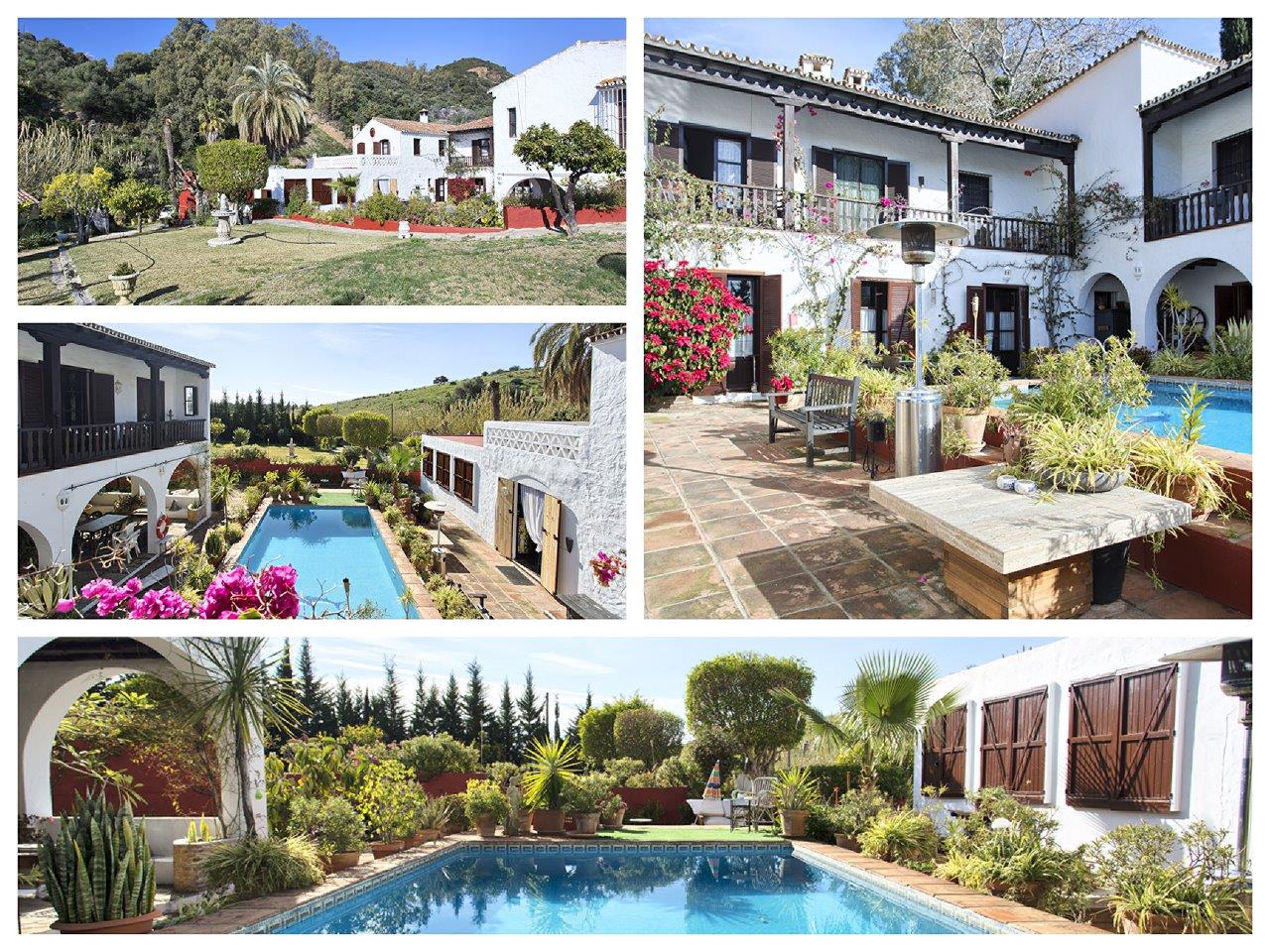 Rustic cortijo in Estepona for sale – perfect for a Bed & Breakfast. The origins of this beautiful cortijo date back to the 19th century with the construction of a water mill on the Arroyo La Cala river. The 35 m2 mill was used to grind corn and now still forms the entrance, hall and office of the cortijo. The original millstone and a small water wheel are still present as well. Over the years many improvements have been made, for instance with the addition of a swimming pool and the recent installation of a modern kitchen, but the original details of the building have always been respected. From the antique marble bath tubs to the old Spanish doors and the antique furniture (most of which stays behind and is well over a hundred years old) – stepping into this extremely rare cortijo is like stepping back in time! It offers anything you may wish for if you want to buy a large family home or start a unique bed and breakfast. There are for instance 6 bedrooms with each their own bathrooms and terraces, most of which overlooking the courtyard and swimming pool. There's a large office, a living room and a separate dining room (all with fireplaces), a spacious bar with a recreational area, guest toilet and access to the pool area, a large garden, a water well, a separate laundry area, 6,000 m2 of land with orange, lemon, fig, avocado, grapefruit, pear and mango trees and enough space to grow your own vegetables – too much to mention! And all though you'll be living in a quiet and peaceful location surrounded by nature, the beach and town center of Estepona are just a little over a 5 minute drive away. The Twelve Quests children's books have been written here and the cortijo plays a central role in them. Will you write the next chapter in the rich history of this unique home? Curious? Fill in the form below for more information or to make an appointment for a viewing.
Click the pictures below to enlarge them
Details of this cortijo in Estepona
Location: Estepona – a little over a 5 minute drive from the beach
Property type: authentic rustic cortijo with 6 bedrooms and 6 bathrooms
Size: 600 m2 house and 6,000 m2 plot
Features: several fireplaces, most of the antique furniture is included in the price, private swimming pool, bar with recreational area, kitchen with new appliances, ample parking space, many original antique details – perfect for a B&B
Costs: property tax € 450 per year
Energy certificate: pending
Status: for sale
Reference number: MP1251
Questions, viewing or another property?
Do you have any questions about this cortijo in Estepona? Then don´t hesitate to contact us. Fill in the form below and we´ll be glad to answer your questions or arrange a viewing. You can of course also call or e-mail us.
Are you looking for another property? Then use our database of 20,000 properties (fill in your search criteria at the top of this page) or fill in this search form.