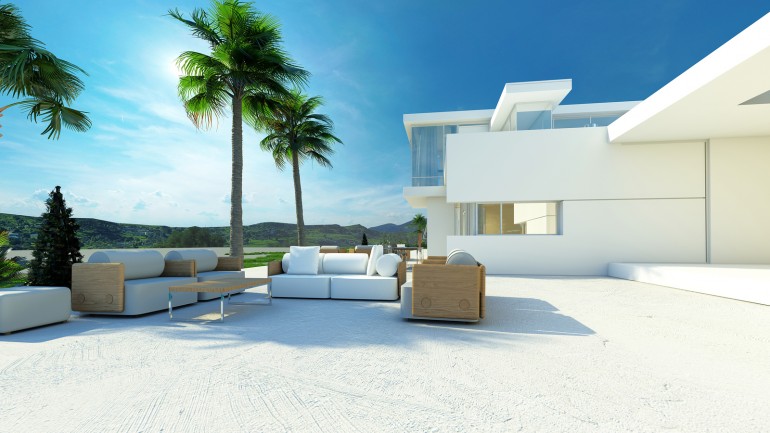 Luxury villa sales to foreigners
A survey of a well-known bank shows that the number of millionaires in Spain fell by 20.7% in 2015. At present, Spain has 360,000 inhabitants with a capital worth over one million dollars (about 873,000 euros). That is 94,000 less than in 2014. The capital of the average Spaniard increased slightly from 93,000 euros to 98,000 euros during the last year. However, this increase is mainly due to price increases of the dollar against the euro. It does not mean that the average Spaniard has become richer. So who now buys a luxury villa worth more than a million?
Luxury villa sales to foreign millionaires
About 90% of the expensive real estate on the Costa del Sol is bought by foreigners. In addition, it is mainly the English who purchase real estate above the magical sum of one million. Also for Germans, Luxembourgers, Swiss and Scandinavians who are looking for luxury villas, the Costa del Sol is becoming increasingly popular. Compared to those countries, living in Spain is still very cheap. Partly due to the favourable climate, the Costa del Sol remains a perfect region for buying luxury real estate.
Luxury villa at an attractive price
Since the economic crisis of 2007 housing prices have drastically dropped In Spain. Spain's economy however seems to be recovering slowly. That means that houses are very likely going to increase in value again. Perhaps that is why now is the right time to start thinking about buying a home on the Costa del Sol.
Are you looking for a luxury villa on the Costa del Sol?
Often the most luxurious homes (fincas or villas) are situated at spots with sea views or views of golf courses or the impressive Andalusian countryside. There are luxury villas worth over a million on the market in both new and existing builds – and there is still plenty for sale. Are you looking for a luxury villa for example in Marbella, Puerto Banús, Estepona or San Pedro de Alcántara? Then search our database of 20,000 homes or contact us for a free property search to find the perfect luxury villa for you. We are happy to assist you.
This may also be of interest to you