Apartment in Arroyo de la Miel for sale
Asking price: 
€ 179,500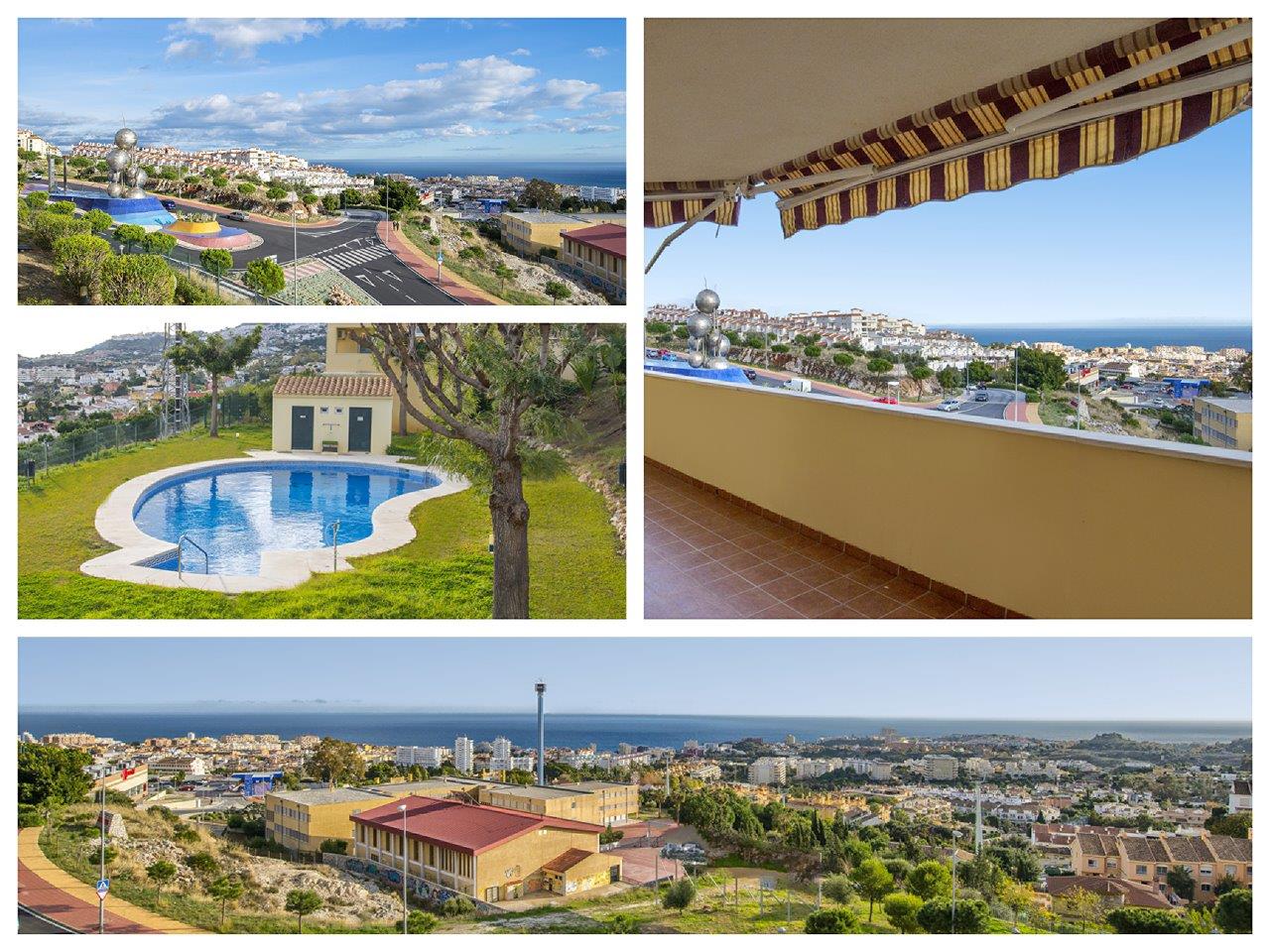 Apartment in Arroyo de la Miel for sale. This spacious apartment offers spectacular views of Benalmadena all the way down to the sea. It consists of 2 double bedrooms, 2 bathrooms (1 ensuite), a fully fitted kitchen and a living/dining room with access to a large 37 m2 terrace. A garage space and storage room are included in the price and as an owner you can make use of the community gardens and swimming pool. The apartment is ideally located just a 5 minute drive from the beach and the shops and restaurants of both Arroyo de la Miel (the center of Benalmadena Costa) and Benalmadena Pueblo. Thanks to very easy access to the highway you can be at Malaga International Airport within 15 minutes and in Marbella within 30 minutes. Curious? Fill in the form below for more information or to make an appointment for a viewing.
Click the pictures below to enlarge them
Details of this apartment in Arroyo de la Miel
Location: Benalmadena Costa – Arroyo de la Miel
Property type: apartment with 2 bedrooms and 2 bathrooms
Size: 95 m2 apartment and 37 m2 terrace
Year of construction: 2003
Features: air conditioning, communal gardens with swimming pool, private garage space, storage room
Energy certificate: pending
Status: for sale
Reference number: MP1223
Questions, viewing or another property?
Do you have any questions about this apartment in Arroyo de la Miel? Then don´t hesitate to contact us. Fill in the form below and we´ll be glad to answer your questions or arrange a viewing. You can of course also call or e-mail us.
Are you looking for another property? Then use our database of 20,000 properties (fill in your search criteria at the top of this page) or fill in this search form.