Rent to buy property in Spain – when and when not?
Rent to buy property in Spain – when and when not? We often get that question. Rent to buy is becoming a buzzword in the property market on the Costa del Sol. The only problem is that many buyers want it, but most sellers don't. And it is actually not that interesting for many buyers either, because rent to buy means more than paying a year's rent and then deciding whether you want to buy the house or not. Rent to buy can even be an expensive option.
Rent to buy property in Spain
What does rent to buy actually mean? Many people think they can rent for a certain period, after which the paid rent is deducted from the purchase price if they decide to buy the house after the rental period. This is partly true because you also pay up to 15% of the purchase price.
Calculation 1 – rent to buy for a period of two years. You have seen a property for 300,000 euros and want a rent to buy contract. It is then not customary to offer a price lower than the asking price. You pay 15% in one go and then for example 900 euros per month rent. This means you pay 45,000 euros in one go and over 21,500 euros in rent – so in total 66,500 euros. If you buy the property after two years this amount will be deducted from the purchase price. If you do not buy you will have lost this money.
Calculation 2 – purchasing the property and selling after two years. You buy the same house and because you buy you can now negotiate. You pay only 290,000 euros for the property. With 12% purchasing costs you pay a total of 325,000 euros. After two years you decide the house is not what you were looking for and you sell it. In those two years the market value has probably increased (the housing market in Spain is booming) but suppose you put it up for sale for the same price of 300,000 euros and you also accept an offer of 290,000 euros. Then you pay 5% + VAT for selling costs, which is about 17,500 euros. In addition you will have 'lost' 325,000 euros – 290,000 euros on your purchase. Your total costs are therefore 35,000 euros + 17,500 euros = 52,500 euros.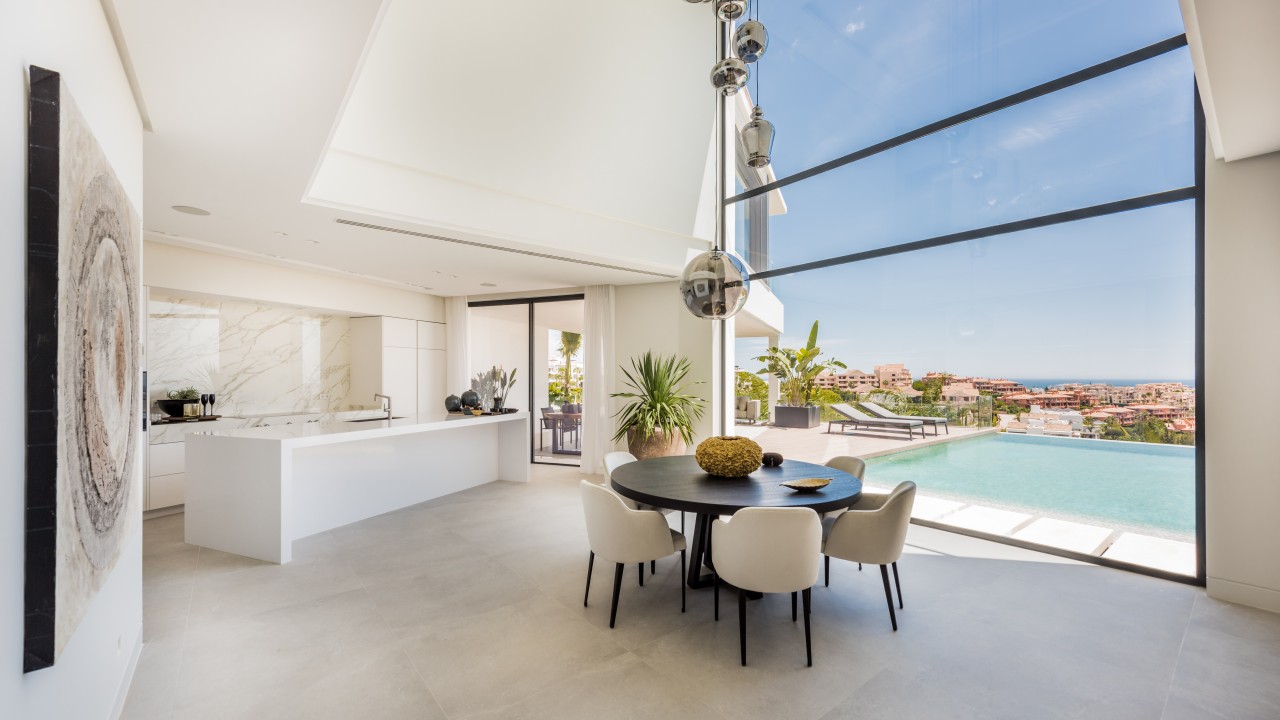 Rent to buy is usually more expensive than buying
The cost difference is 66,500 euros – 52,500 euros = 14,000 euros. This difference is even bigger if the property price has increased when you sell after two years, which is absolutely realistic in the current housing market. The difference can therefore even be 20,000 to 25,000 euros. Plus rent to buy has another big disadvantage. Because few sellers are interested in rent to buy you have a very small number of properties to choose from.
When rent to buy and when just rent?
Do you want to 'test' whether an area or property appeals to you? Then try to rent something similar. That way you remain flexible and you only have to deal with rental costs. Rent to buy is really only interesting in one case: if you are sure you want to buy a certain property but do not yet have the funds. You may have to sell your own house first or you for instance have to wait for the settlement of an inheritance. If you are certain your capital will be released within a certain period of time and if you are certain you want to buy the property afterwards, rent to buy is an excellent option. In all other cases rent to buy usually is more expensive than buying or renting.