Apartment in Miraflores for sale (Mijas Costa)
Sold – please use the database above to look for alternatives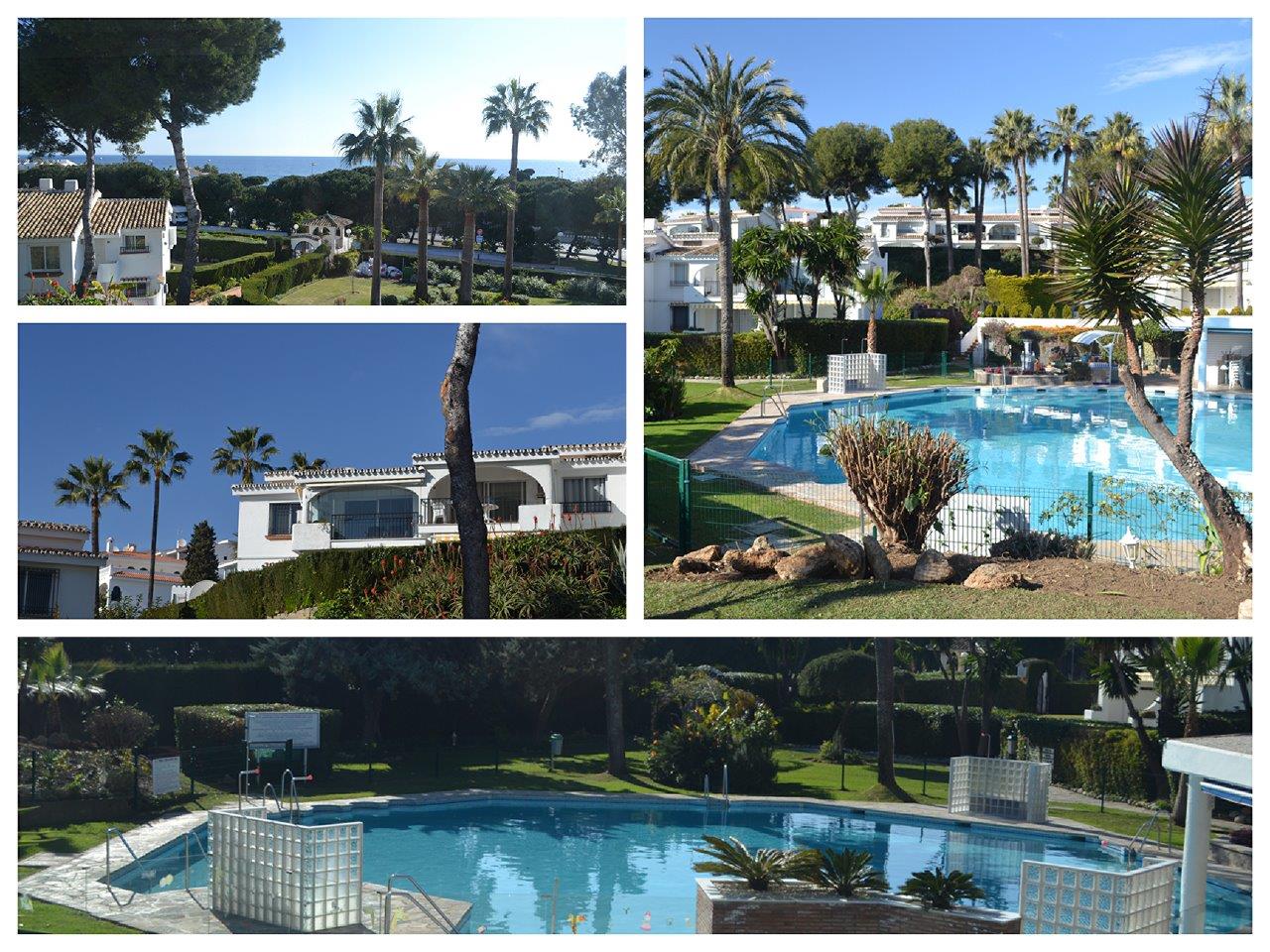 Spacious top floor apartment in Miraflores for sale (Mijas Costa). This attractive 2 bedroom apartment is located in the most sought after part of Miraflores in Mijas Costa – walking distance to both the beach and several restaurants. The apartment consists of a fully fitted kitchen, 2 bedrooms, 2 bathrooms and a bright living/dining room which gives access to a terrace which is fitted with glass curtains. A perfect way to enjoy the beautiful sea views even in the winter months! In summer the large communal swimming pool (with separate pool for children) opens its own pool bar/restaurant where you can enjoy a drink or a meal. The community is highly regarded. Well worth a viewing! Curious? Fill in the form below for more information or to make an appointment for a viewing.
Click the pictures below to enlarge them
Details of the apartment in Miraflores (Mijas Costa)
Questions, viewing or another property?
Do you have any questions about this apartment in Miraflores (Mijas Costa)? Then don´t hesitate to contact us. Fill in the form below and we´ll be glad to answer your questions or arrange a viewing. You can of course also call or e-mail us.
Are you looking for another property? Then use our database of 20,000 properties (fill in your search criteria at the top of this page) or fill in this search form.