Apartment in Imara for sale (Marbella on the Golden Mile)
Asking price: € 947,500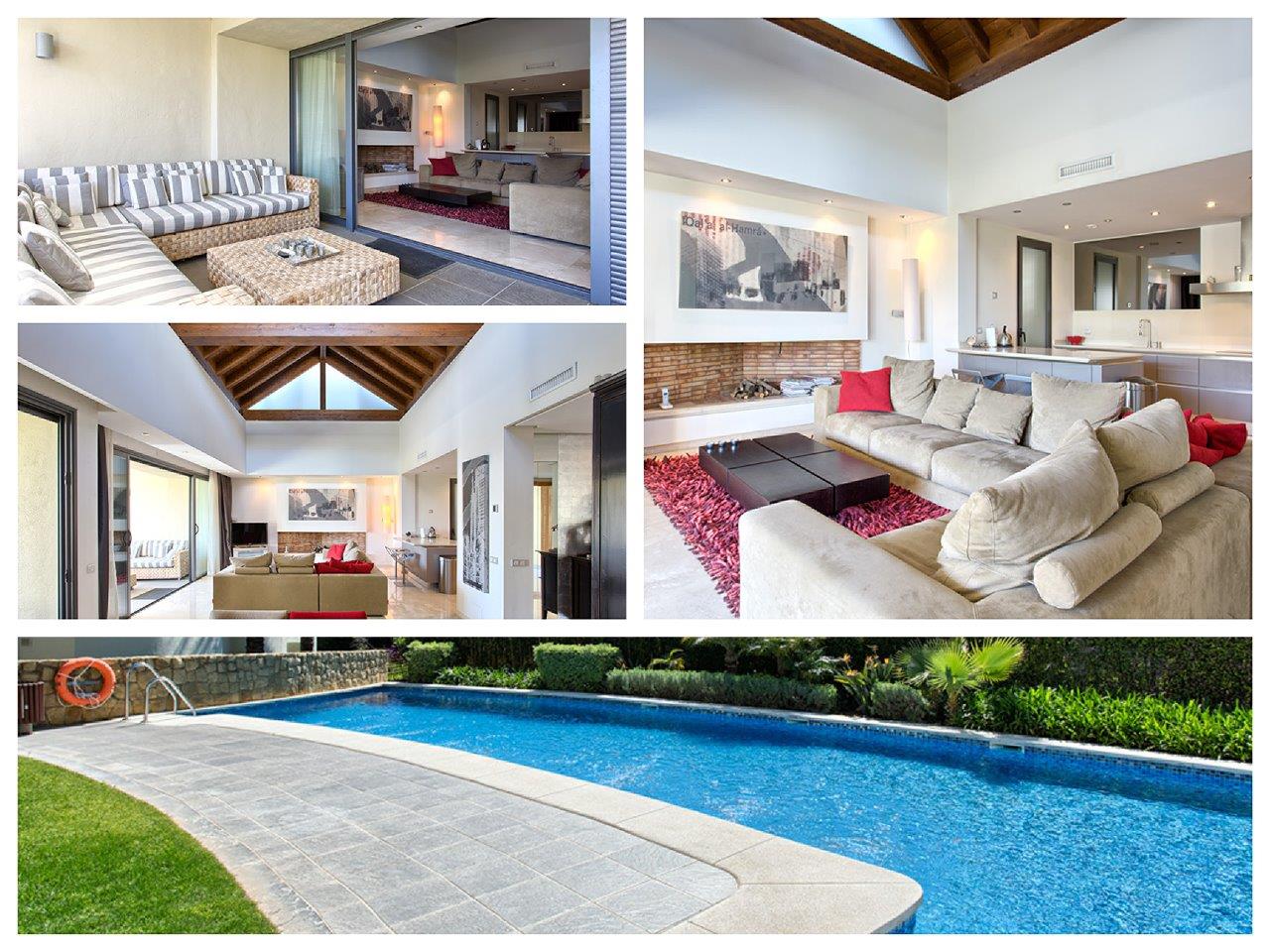 Apartment in Imara for sale (Marbella on the Golden Mile).  What should we call this contemporary property on the exclusive golden mile of Marbella? A ground floor apartment? A corner townhouse? A bungalow? There are neighbours on only one side and there are no upstairs neighbours at all so the house is almost detached. The property offers a high beamed ceiling in the living room which adds to its exclusivity. There are three large bedrooms and three ensuite bathrooms made with top quality materials. Spacious and sunny terraces. Under floor heating, a fireplace, beautiful landscaped gardens, a communal swimming pool and sauna just steps away – and all this just minutes from the beaches of Marbella and Puerto Banús. This property breaths exclusivity and warmth thanks to the architect who was inspired by Africa when he designed 'Imara' – the urbanization where this property is located. Are you interested in contemporary living in a secure community which offers space, tranquillity and every possible luxury? Then fill in the form below and book your viewing today.
Click the pictures below to enlarge them
Details of the apartment in Imara, Marbella
Location: Marbella (Golden Mile, Urbanization Imara)
Property type: bungalow type corner apartment (without upstairs neighbours) with 3 bedrooms and 3 ensuite bathrooms in a secured gated complex
Size: 199 m2 (apartment) and 52 m2 (terraces)
Status: for sale
Features: parking in underground garage, airconditioning, fireplace, underfloor heating, electric blinds , entry phone, alarm system,  communal swimming pool and sauna, gated complex with 24 hour security
Reference number: MP1082
Questions, viewing or another property?
Do you have any questions about this apartment in Imara – Marbella? Then don´t hesitate to contact us. Fill in the form below and we´ll be glad to answer your questions or arrange a viewing. You can of course also call or e-mail us.
Are you looking for another property? Then use our database of 20,000 properties (fill in your search criteria at the top of this page) or fill in this search form.