Contemporary villas for sale in new project in Benalmadena
From € 998,000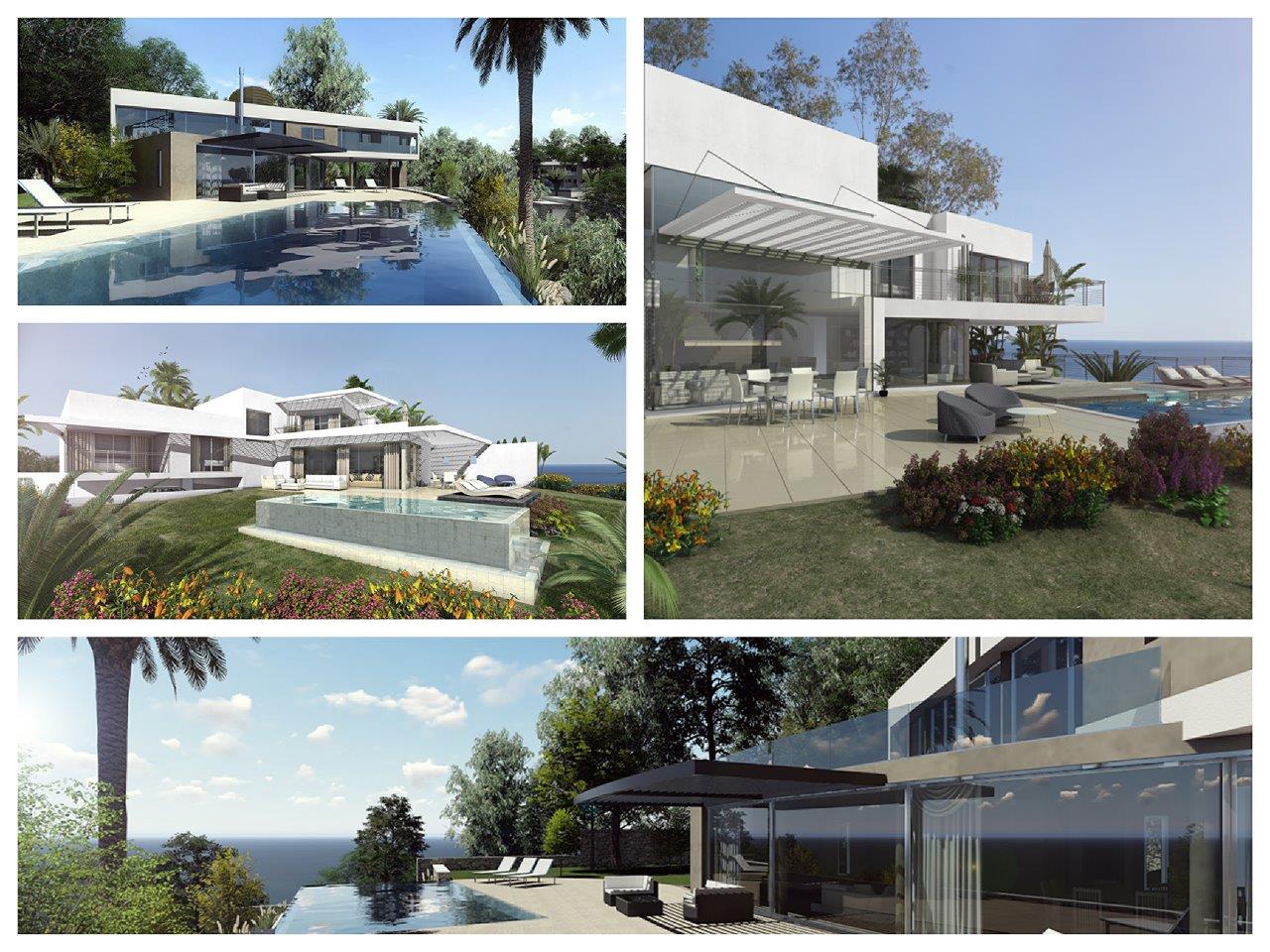 Contemporary villas for sale in new project in Benalmadena. This truly unique new development consists of just 25 contemporary villas in Benalmadena – just a few minutes from the sea and both Benalmadena Pueblo and Benalmadena Costa. You can choose your own plot and your own villa design, which can even be adapted to your personal taste. The only condition is that the villa may not be larger than 16.5% of the plot (which all have a size of around 2,000 square meters). Reason for this is that this new development is eco-friendly. Not only in the choice of building materials and building methods but also in its layout. The architect wants to give this project a green, lush and spacious feel to it with wide views, large garden areas and different types of villas all scattered around – with lots of space between them. Every villa will have stunning views, a private swimming pool, light and airy rooms with lots of glass and of course a fully fitted kitchen and bathrooms. Interested? Fill in the form below for more information or a viewing of the building site.
Details of the contemporary villas in Benalmadena
Location: Benalmadena (close to the beach and both Benalmadena Pueblo and Costa)
Property type: contemporary detached eco-friendly villa with 4 bedrooms, 4 bathrooms and a private swimming pool, situated on 2,000 square meters of land in an exclusive and private gated community
Status: construction starts after signing of sales contract and takes 9 to 10 months (

3 have been sold

)
Features: different villa types to choose from, each can be adapted to our own wishes
Price: from € 998,000 (exclusive of VAT and notary costs)
Click the photos below to enlarge them or watch the video
You can click the pictures above to enlarge them or click here to watch more videos. If you have any questions about this contemporary villa project in Benalmadena don´t hesitate to contact us. Fill in the form below and we´ll be glad to answer your questions or arrange a viewing. You can of course also call or e-mail us.