Country house in Cartama for sale (reform project)
Sold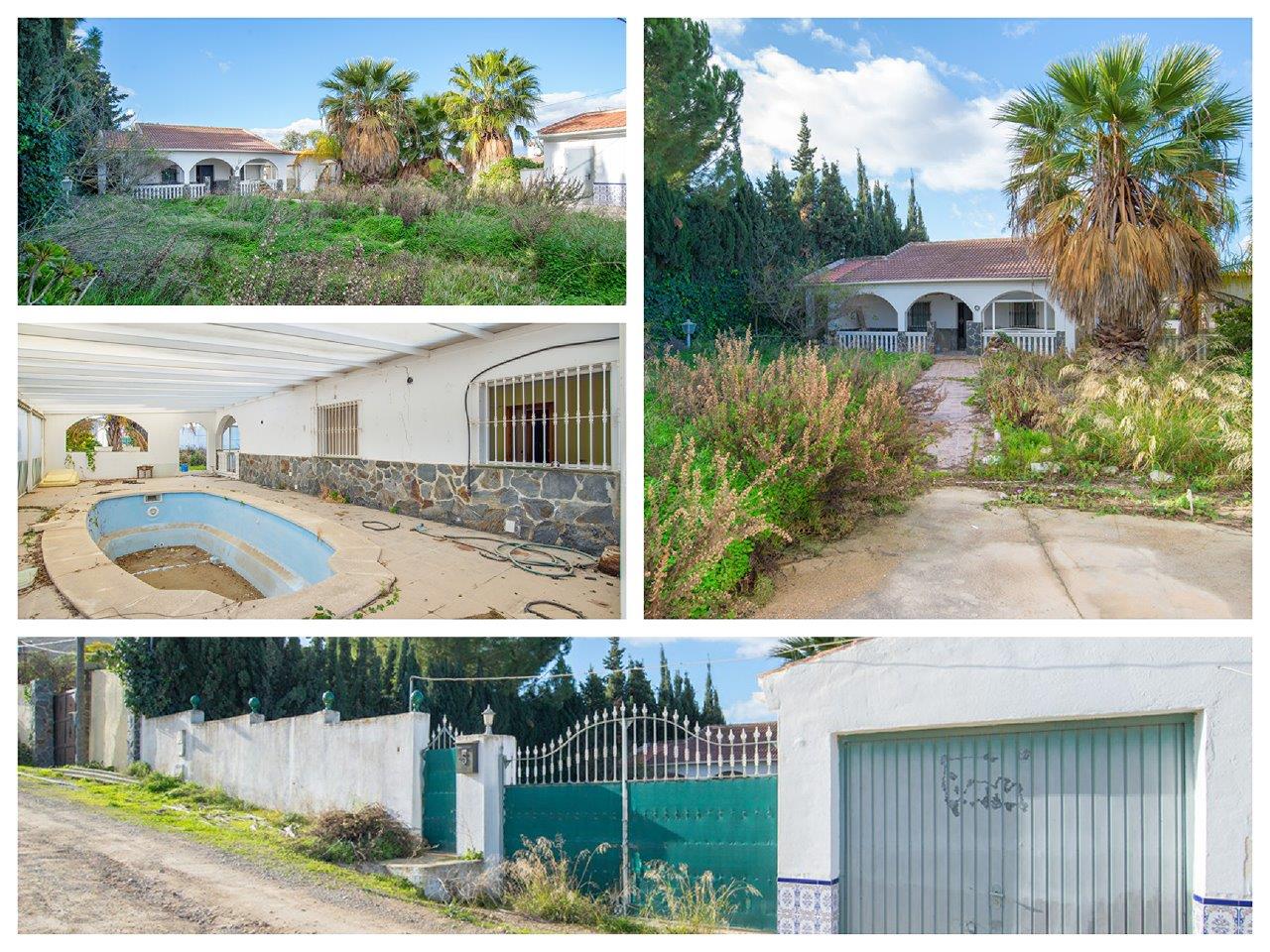 Country house in Cartama for sale – reform project. This spacious 3 bedroom villa is located a 10 minute walk from the town center of Cartama and just a 20 minute drive to the coast, Malaga and the airport. It's a perfect opportunity for anyone who wants to live in a quiet and very private area with all amenities nearby and who is not afraid of some work. There's nothing wrong with the structure of the house but the entire interior needs to be renovated. The benefit of this is that you can create a house which perfectly suits your wishes and tastes. The house is built on one level and offers 3 bedrooms, 2 bathrooms, a large living area and a huge kitchen with enough space for a large breakfast bar. Outside there's 2,650 m2 of flat land with a swimming pool (now covered for winter use), several covered and open terraces and a separate garage. The villa is built on an urban plot (not classified as 'rural') so there's no need for any additional paperwork. Curious? Fill in the form below for more information or to make an appointment for a viewing.
Click the pictures below to enlarge them
Details of this country house in Cartama
Location: Cartama – 10 minute walk from the town center (click here for the approximate location on Google Maps)
Property type: detached country house to be reformed with 3 bedrooms and 2 bathrooms
Size: 136 m2 house and 2,650 m2 plot
Features: fireplace, private swimming pool (now covered so it can be used in the winter months as well), separate garage, various terraces, large garden, very easy access (no dirt tracks)
Costs: property tax € 500 per year – garbage collection € 60 per year
Status: sold
Reference number: MP1239
Questions, viewing or another property?
Do you have any questions about this country house in Cartama? Then don´t hesitate to contact us. Fill in the form below and we´ll be glad to answer your questions or arrange a viewing. You can of course also call or e-mail us.
Are you looking for another property? Then use our database of 20,000 properties (fill in your search criteria at the top of this page) or fill in this search form.