Townhouse in Alhaurin el Grande for sale
Sold – please use the database above to look for alternatives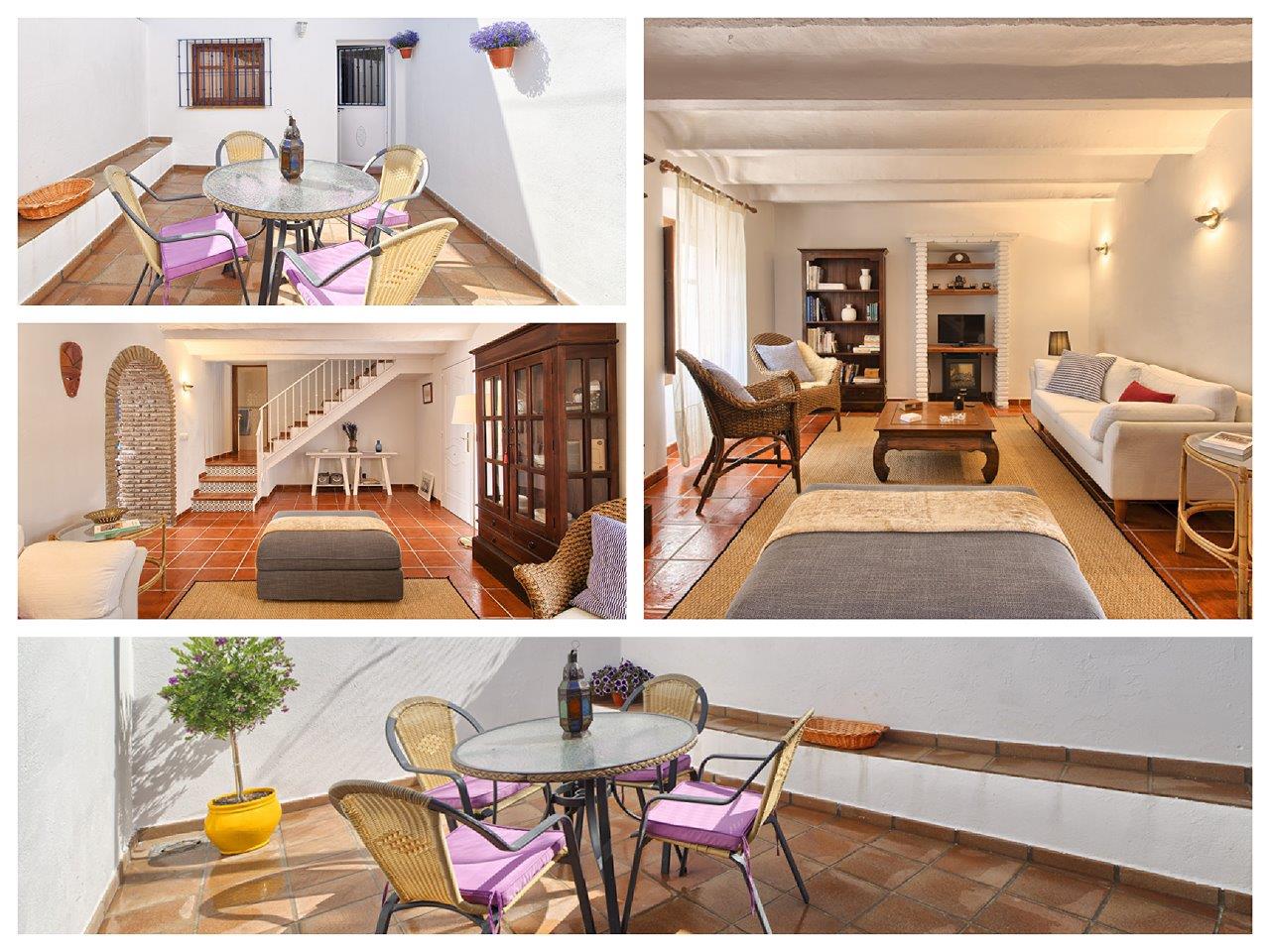 Townhouse in Alhaurin el Grande for sale. This attractive townhouse is located on the outskirts of town about a 10 minute walk from shops, bars and restaurants (and about a 30 minute drive from Malaga, Marbella, the beach and the airport). The house consists of two floors. On the ground floor you will find a spacious living room, fully fitted kitchen with access to the patio/terrace and a guest toilet. Upstairs offers 2 bedrooms and a bathroom. The house is part of a large finca but completely self-contained and separated from the rest of the building. All furniture is included in the price, so the house is ready to move in. Curious? Fill in the form below for more information or to make an appointment for a viewing.
Click the pictures below to enlarge them
Details of the townhouse in Alhaurin el Grande
Location: Alhaurin el Grande – walking distance to the town centre
Property type: townhouse with 2 bedrooms and 1.5 bathrooms
Size: 95 m2 (house) – 28 m2 (terrace)
Construction year: pre 1970
Features: furniture included in the price, private terrace/patio
Annual costs: property tax € 38 – garbage disposal € 76
Energy certificate: pending
Status: sold
Reference number: MP1167
Questions, viewing or another property?
Do you have any questions about this townhouse in Alhaurin el Grande? Then don´t hesitate to contact us. Fill in the form below and we´ll be glad to answer your questions or arrange a viewing. You can of course also call or e-mail us.
Are you looking for another property? Then use our database of 20,000 properties (fill in your search criteria at the top of this page) or fill in this search form.