Villa for sale in Alhaurin de la Torre
Asking price: € 450,000 € 350,000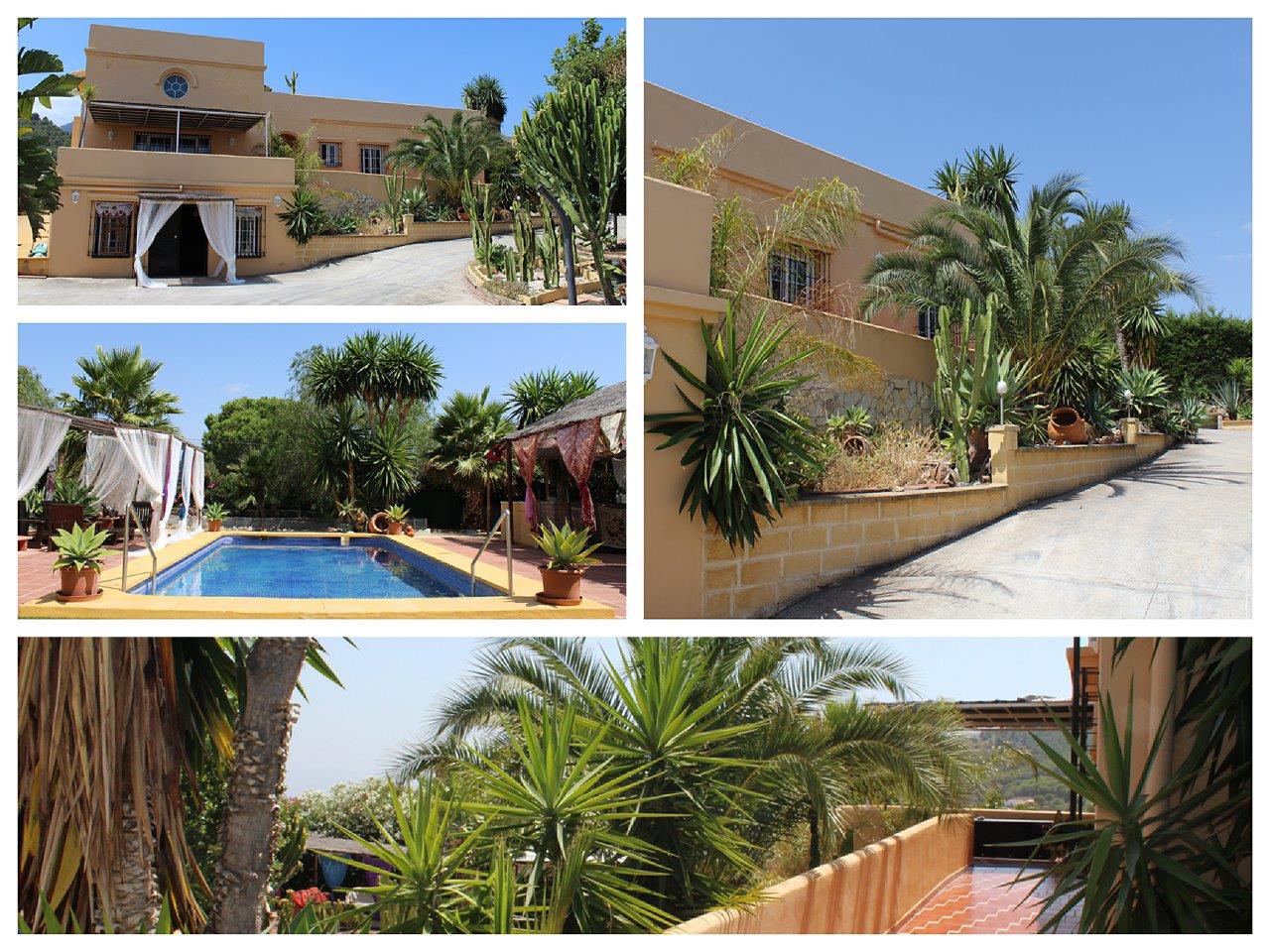 Large villa for sale in Alhaurin de la Torre.  This attractive detached villa in Alhaurin de la Torre is something different! It combines Mexican, Indian and Morrocon influences in a large 4 bedroom home with stunning views from the roof terrace. The living room has high wooden ceilings with stained glass windows – not something you will often see in Spain. And there's more! A charming pool area. A pond. A separate guest apartment with shower and kitchenette (which can easily be enlarged). Large terraces and ample parking. Plus, this villa leaves enough room for improvement, for instance by finishing the greenhouse the owners started to build. It's just a few minutes' drive to the town centre of Alhaurin de la Torre with plenty of supermarkets, shops, bars and restaurants. The airport and beaches are just a 10- 15 minute drive away. Curious? Make your appointment for a viewing today!
Click the pictures below to enlarge them
Details of the villa for sale in Alhaurin de la Torre
Location: Alhaurin de la Torre (at the very top of Pinos de Alhaurin, a 5 minute drive from town and 15 minutes from Malaga, the airport, golf and the beach)
Property type: detached villa with 4 bedrooms, 3 bathrooms and a private swimming pool
Size: 163 m2 (villa), 137 m2 (terraces) and 2,500 m2 (plot)
Status: for sale
Features: central heating, fireplace, panoramic views, private and fenced off garden, private swimming pool, separate guest apartment (which can be enlarged), alarm system, ample parking, high wooden ceiling, stained glass windows, pond

Reference number: MP1087
Do you have any questions about this villa for sale in Alhaurin de la Torre? Then don´t hesitate to contact us. Fill in the form below and we´ll be glad to answer your questions or arrange a viewing. You can of course also call or e-mail us.
Are you looking for another property? Then use our database of 20,000 properties (fill in your search criteria at the top of this page) or fill in this form.