Villa in El Romeral – Alhaurin de la Torre for sale
Asking price: 
€ 499,000 € 390,000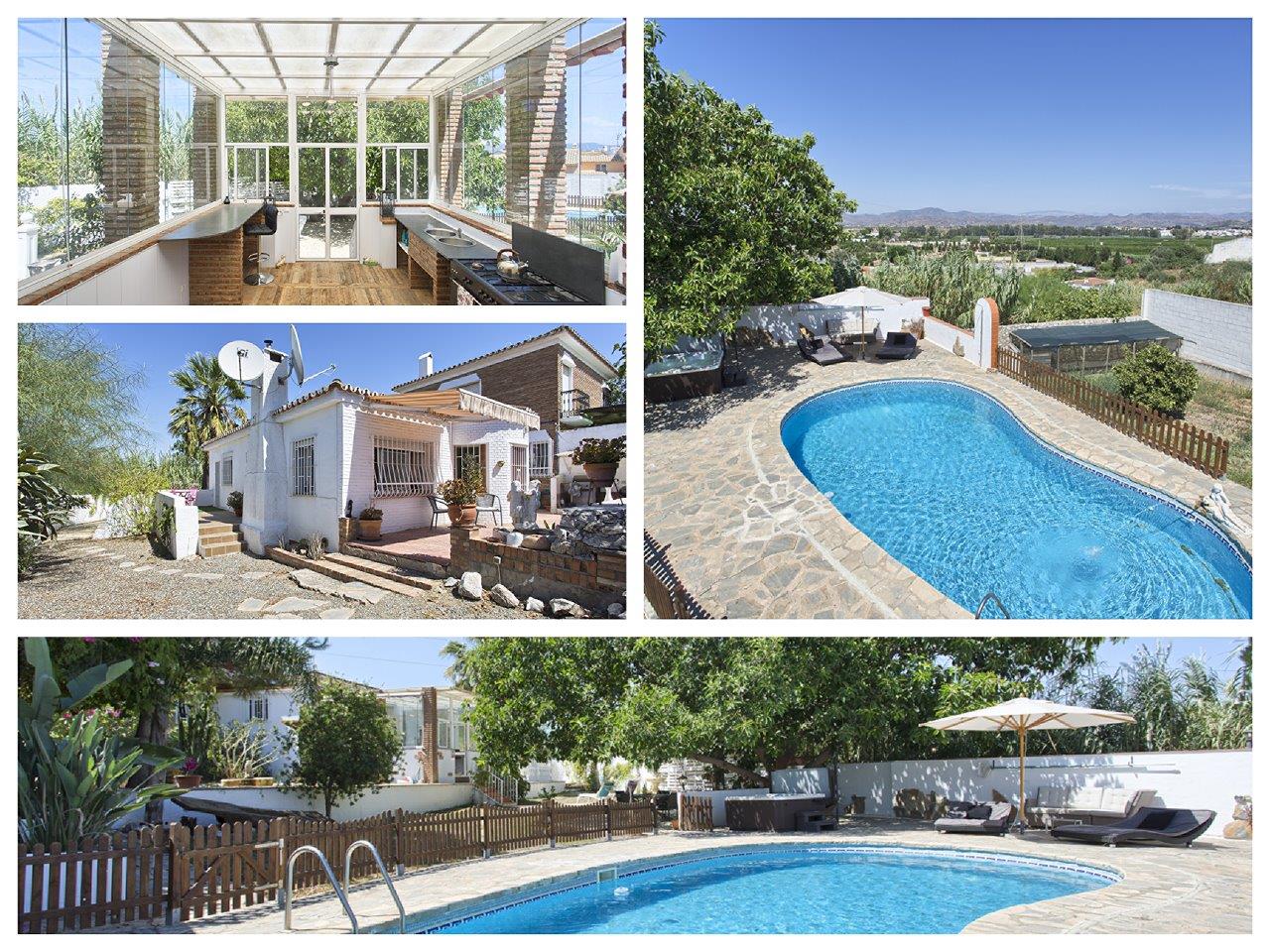 Detached villa in El Romeral – Alhaurin de la Torre for sale with separate 2 bedroom guest apartment. This spacious villa is situated in El Romeral on the outskirts of Alhaurin de la Torre, just a 10 minute drive from Malaga International Airport and the sunny beaches of the Costa del Sol. The villa consists of 2 floors. On the main floor you will find a living/dining area with fireplace, a fully fitted kitchen and 3 bedrooms which each have their own ensuite bathroom. Upstairs you will find the large master bedroom which has the added luxury of a fireplace and private terrace. There's also a separate guest apartment consisting of yet another living/dining room, kitchen, 2 bedrooms and 2 bathrooms. This apartment can easily be rented (which the current owner has done in the past) or would be perfect for visiting friends and family. Both houses give access to a large garden with many sunny and shaded terraces, an attractive swimming pool and views of the countryside. The plot is the last urban plot on the borders of Alhaurin de la Torre. This means that the land has a higher value and making changes to the villa and guest house will be easier than if the land had been classified as rural. Curious? Fill in the form below for more information or to make an appointment for a viewing.
Click the pictures below to enlarge them
Details of this villa in El Romeral – Alhaurin de la Torre
Location:  El Romeral – Alhaurin de la Torre
Property type: detached 4 bedroom villa with separate self-contained 2 bedroom apartment
Size: 188 m2 (villa) – 86 m2 (apartment) – 1,286 m2 (plot)
Year of construction: 1985
Features: air conditioning, two fireplaces, private garden with swimming pool, jacuzzi, separate guest apartment
Costs: property tax € 1,287 per year – garbage collection € 176 per year
Energy certificate: C
Status: for sale
Reference number: MP1189
Questions, viewing or another property?
Do you have any questions about this detached villa in El Romeral – Alhaurin de la Torre? Then don´t hesitate to contact us. Fill in the form below and we´ll be glad to answer your questions or arrange a viewing. You can of course also call or e-mail us.
Are you looking for another property? Then use our database of 20,000 properties (fill in your search criteria at the top of this page) or fill in this search form.