Villa in Huerta del Prado Marbella for sale
Asking price: 
€ 650,000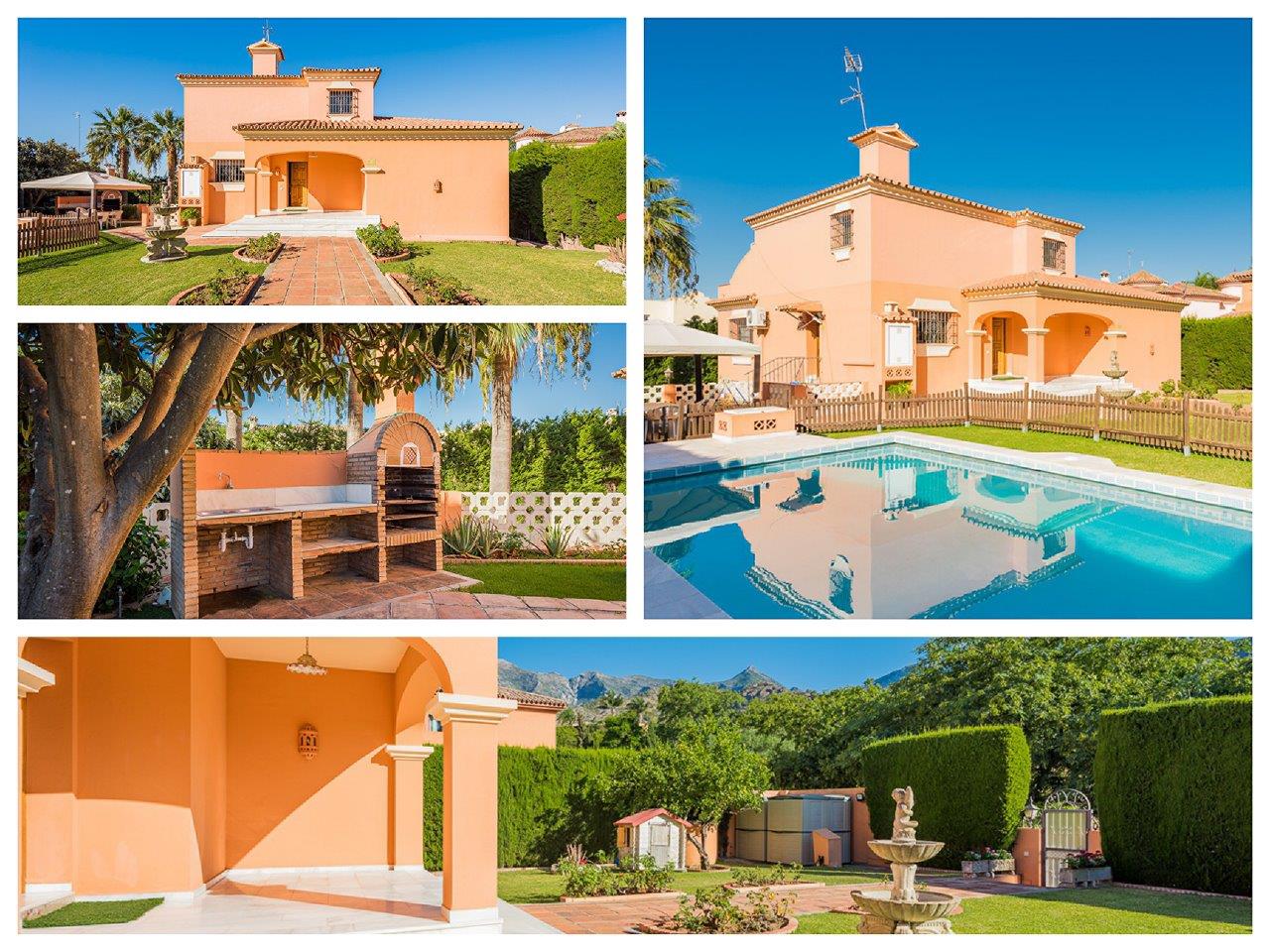 Villa in Huerta del Prado Marbella for sale. This very spacious 420 m2 villa is located in urbanization Huerta del Prado in Marbella. It offers no less than 6 bedrooms, 2 living rooms, 2 fully fitted kitchens and extras such as a sauna and a wine cellar. Perfect for entertaining family and friends! Outside you will find a private garden with several terraces, a swimming pool, barbecue and a garage. Just down the street you'll find several shops such as a bakery, pharmacy and a hairdresser. It`s a 5 minute drive to shopping center La Cañada and a 10 minute drive to get to the beach and historic center of Marbella. A lot of house at an attractive price! Curious? Fill in the form below for more information or to make an appointment for a viewing.
Click the pictures below to enlarge them
Details of this villa in Huerta del Prado Marbella
Location: Marbella – urbanization Huerta del Prado (click here for the approximate location on Google Maps)
Property type: detached villa with 6 bedrooms, 3 bathrooms, 2 kitchens, 2 living rooms and 1 guest toilet
Size: 420 m2 villa and 1,050 m2 plot
Year of construction: 1984
Features: air conditioning, fireplace, garage, private garden with barbecue and swimming pool, wine cellar, roof terrace, sauna, marble flooring
Costs: property tax € 1,656 per year
Energy certificate: E35
Status: for sale
Reference number: MP1232
Questions, viewing or another property?
Do you have any questions about this detached villa in Huerta del Prado Marbella? Then don´t hesitate to contact us. Fill in the form below and we´ll be glad to answer your questions or arrange a viewing. You can of course also call or e-mail us.
Are you looking for another property? Then use our database of 20,000 properties (fill in your search criteria at the top of this page) or fill in this search form.