Villa in Churriana (Malaga) for sale
Asking price:
€ 799
,000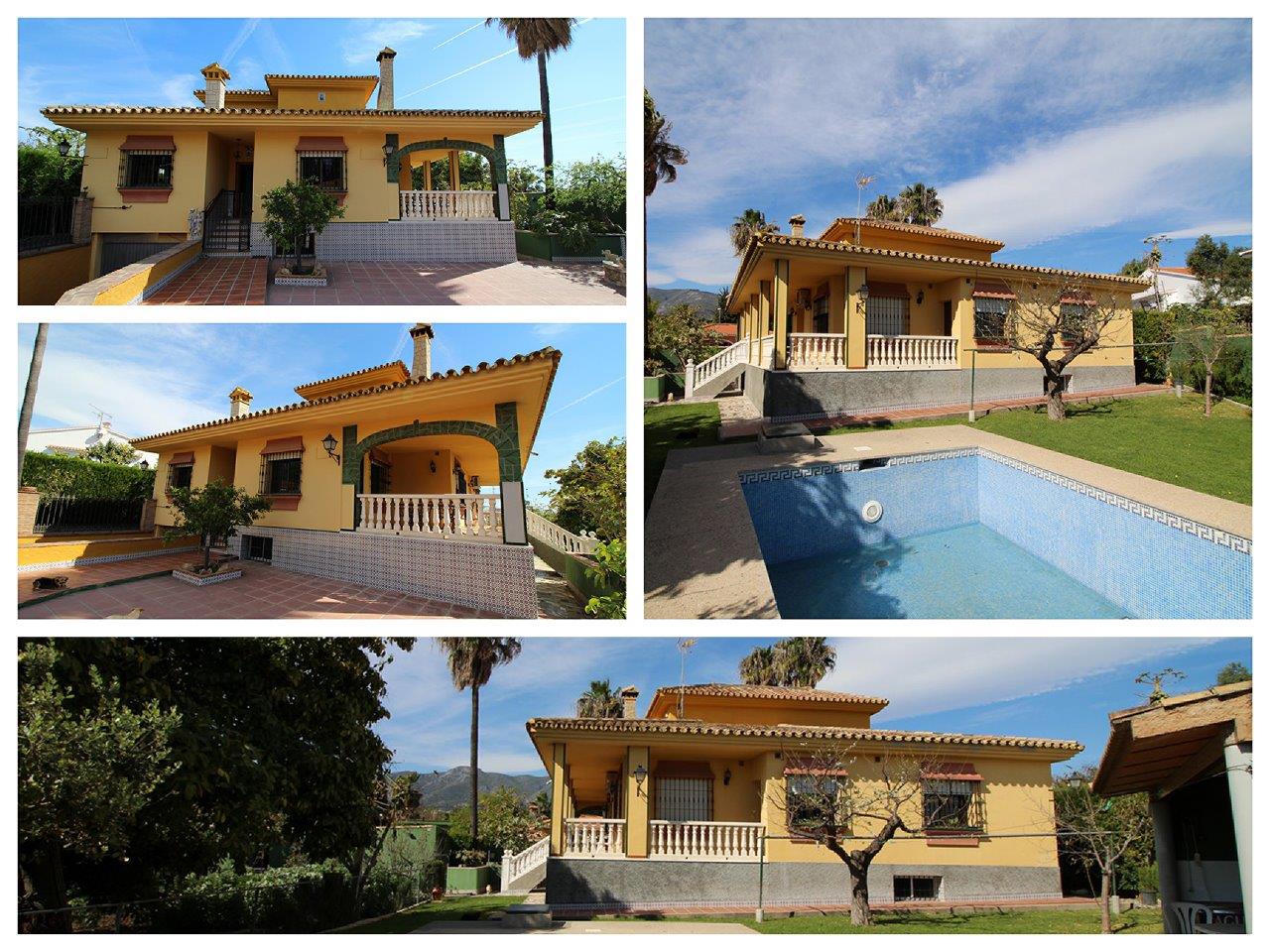 Villa in Churriana (Malaga) for sale. This spacious (547 m2) detached villa is situated in Churriana between Torremolinos and Alhaurin de la Torre, just a 5 minute drive from both town centres, the beach, Malaga and the international airport. You could even take your bike to go to the beach! The villa offers 4 bedrooms, 3 bathrooms and 2 kitchens. This means the house can easily be divided into 2 different living areas – for instance for guests, family or to rent out. There's an 18 metre long porch, a very large garage under the house with space for several cars, an extra garage/storage room with direct access from the road, a private pool with barbecue/outside kitchen and a large orchard with fruit trees and vegetables. Curious? Fill in the form below for more information or to make an appointment for a viewing.
Click the pictures below to enlarge them
Details of the villa in Churriana (Malaga)
Location: Churriana (Malaga) between Torremolinos and Alhaurin de la Torre
Property type: villa with 4 bedrooms and 3 bathrooms
Size: 574 m2 (villa) – 18 m2 (terraces) – 1,273 m2 (plot)
Construction year: 1992
Features: air conditioning, fireplace, 2 kitchens (possibility for 2 divided living spaces), double glazing, private swimming pool, gas connection, own well, 2 garages, garden and orchard, phase power, outside kitchen with barbecue
Annual costs: property tax € 1,200 – garbage disposal € 20
Energy certificate: pending
Status: for sale
Reference number: MP1157
Questions, viewing or another property?
Do you have any questions about this villa in Churriana (Malaga)? Then don´t hesitate to contact us. Fill in the form below and we´ll be glad to answer your questions or arrange a viewing. You can of course also call or e-mail us.
Are you looking for another property? Then use our database of 20,000 properties (fill in your search criteria at the top of this page) or fill in this search form.