Villa in Puerta de los Reales (Estepona) for sale
Asking price:
€ 895
,000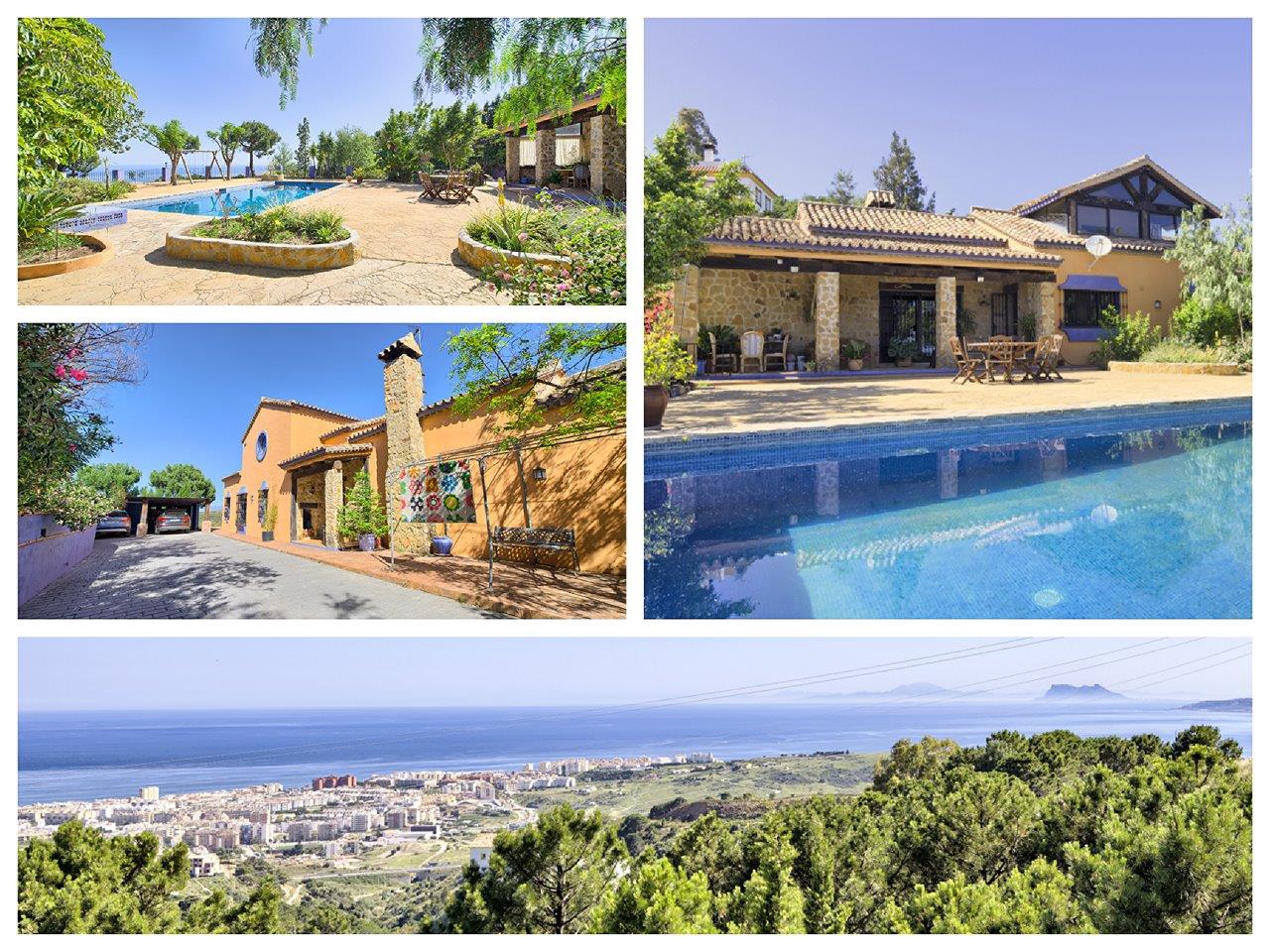 Villa in Puerta de los Reales (Estepona) for sale. Puerta de los Reales is an area of Estepona higher up the mountain offering you privacy, peace and quiet and most importantly breathtaking panoramic 180 degrees sea and mountain views. However, you are not in the middle of nowhere. The centre and beaches of Estepona are only 2 kilometres away, meaning you can be there within a 5 minute drive. The villa too combines comfort with country style living. It was built in 2000 using a lot of wood and natural stones, creating a rustic effect. The main floor consists of a living/dining area with fireplace, kitchen, 3 bedrooms and 2 bathrooms. All rooms on this floor give access to the terrace, garden and the private swimming pool with barbecue area. Upstairs you will find another large room which could be used as a 4th bedroom. Curious? Fill in the form below for more information or to make an appointment for a viewing.
Click the pictures below to enlarge them
Details of the villa in Puerta de los Reales (Estepona)
Location: Estepona – urbanization Puerta de los Reales
Property type: villa with 4 bedrooms and 2 bathrooms
Size: 328 m2 (villa and terraces) – 5,000 m2 (plot)
Construction year: 2000
Features: private 100 m2 swimming pool, carport with space for 2 cars, barbecue area, alarm system, electric radiators, fireplace
Annual costs: property tax € 865 – garbage disposal € 135
Energy certificate: pending
Status: for sale
Reference number: MP1155
Questions, viewing or another property?
Do you have any questions about this villa in Puerta de los Reales (Estepona) ? Then don´t hesitate to contact us. Fill in the form below and we´ll be glad to answer your questions or arrange a viewing. You can of course also call or e-mail us.
Are you looking for another property? Then use our database of 20,000 properties (fill in your search criteria at the top of this page) or fill in this search form.