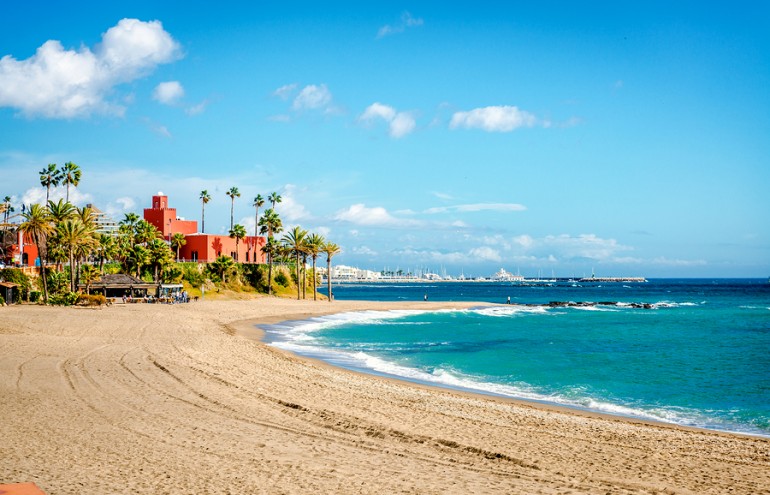 Benalmádena property and living
Benalmádena is a town in the Spanish province of Málaga and is situated in the famous Andalusia region on the sunny Costa del Sol. The village covers an area of 27 square kilometres and is adjacent to Torremolinos and Fuengirola. Benalmádena has over 60,000 inhabitants and consists of three parts: Benalmádena Pueblo, Arroyo de la Miel and Benalmádena Costa.
Benalmádena climate
The village is best known as a holiday destination. The climate is very mild and typically Mediterranean – and therefore a destination for thousands of tourists all year round. Summers are hot and dry and winters are mild, without frost. The average temperature is 19 degrees Celsius. Furthermore, the surrounding mountains protect the town against the cold winds from the north, because of which the temperature is constantly one or two degrees higher than in surrounding municipalities.
About Benalmádena
This is the original village located in the hills at an altitude of 300 metres. The village is largely authentic and has still managed to preserve its typical Andalusian character. The village centre is small and picturesque. Most streets are pedestrianized and the houses are painted white and often decorated with flowers. Benalmádena Costa offers a beautiful marina and the Tivoli amusement park with over 40 rides, several restaurants and flamenco and other (dance)shows. From here the cable car departs to the top of the Calamorro mountain, where you can spot birds of prey and enjoy stunning views of the Costa del Sol. On a clear day you can even see Africa! Do you prefer sea and sand? Then you can take boat trips for dolphin watching from the port (Puerto Marina – see picture) or take the ferry to Fuengirola. On the boulevard you will find many restaurants and 'chiringuitos' where you can have lunch or dinner. In Benalmádena you can find nightlife, especially in the harbour area and the Plaza Sol y Mar, where most bars and nightclubs are located. At Hotel Torrequebrada you will find the local casino.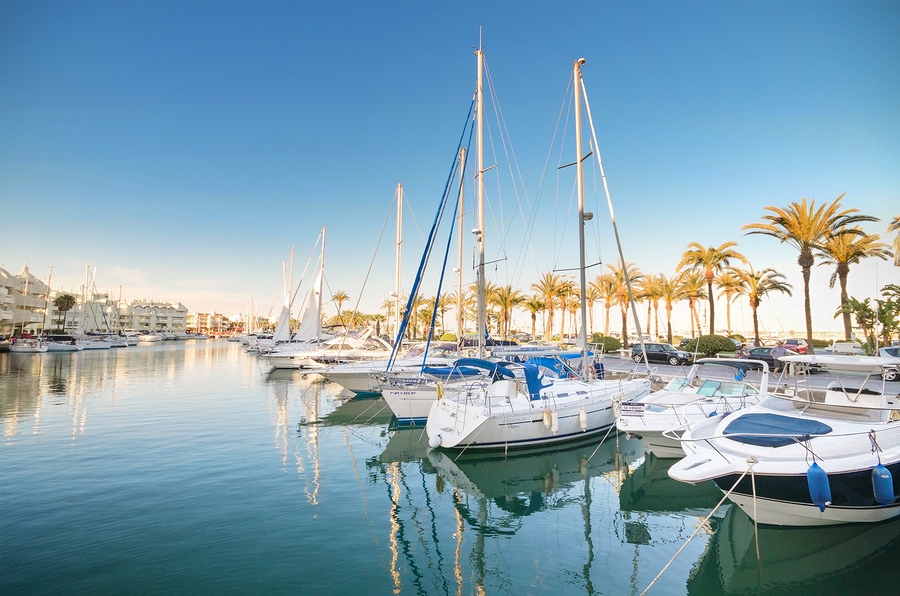 Sights in Benalmádena
Castillo de Colomares, a monument that was built as a tribute to Christopher Columbus.
La Niña de Benalmádena, a bronze statue made by Jaime Fernandez Pimentel. The sculpture depicts a naked young girl that holds a shell.
Castillo de Bil Bil (see photo), an Arabic-style building on the seafront. Around it gardens have been made with fountains that were inspired by Moorish influences. It is used as a cultural centre offering changing exhibitions but also as a venue for wedding ceremonies.
Estupa de la Iluminación, the largest Buddhist stupa in the western world. It is more than 30 metres high and has a circumference of 25 square metres.
Parque de la Paloma, a beautiful park with an artificial lake of 200,000 square metres, a zoo and a large cactus collection.
Property in Benalmádena
Are you looking for a detached villa, a penthouse, an apartment, a (semi-detached) townhouse or for example an authentic finca or cortijo in or near Benalmádena? Then search our database of 20,000 properties or contact us for a free property search to find the perfect property for you. We are happy to assist you.
This may also be of interest to you