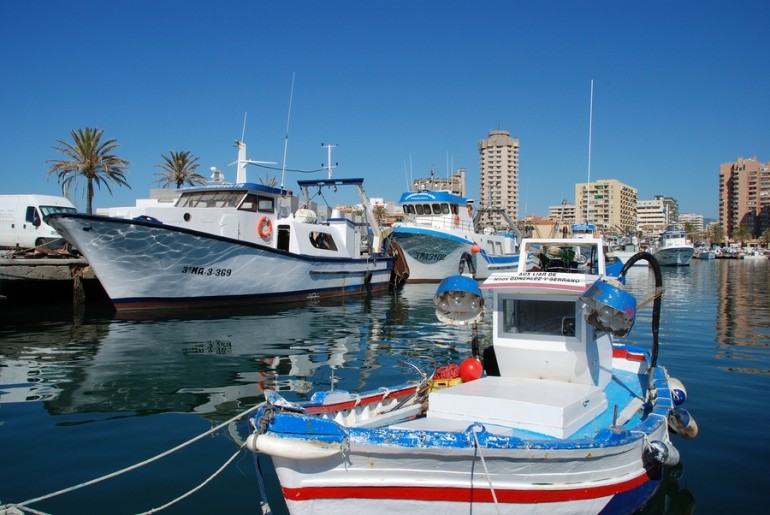 Fuengirola property and living
Fuengirola is one of the smaller municipalities in the province of Málaga – located in Andalusia on the sunny Costa del Sol. The village covers an area of nearly 10 square kilometres and is adjacent to Benalmádena and El Faro (Mijas). Fuengirola has about 28,000 inhabitants and consists of six completely different districts: Fuengirola Centre, Los Boliches, Torreblanca, Carvajal, El Boquetillo and Los Pacos.
Fuengirola climate
The village is very popular as a holiday destination. It is a place with no less than eight kilometres of sandy beaches (such as Los Boliches, Gaviotas and Torreblanca) and the climate is very mild and typically Mediterranean. That makes for wonderfully warm summers. The temperature can on occasion go above 40 degrees, but that does not happen very often . There is very little rainfall. None at all between May to September. In spring and autumn temperatures fluctuate slightly. In this time of year it´s very pleasant on the Costa del Sol during the day but in the evenings it cools off.
About Fuengirola
Fuengirola was founded by the Phoenicians. In the course of time many others have ruled here, including the Romans and Moors. These influences can still be found. The Moors called it Sohail village – a name now carried by the Sohail Castle, which was a fortification during the reconquering by the Catholic Kings in the 15th century and later in the War of Independence. In 1989 the castle has been restored and since then it has been used as an outdoor theatre. The centre of Fuengirola has a typical Spanish atmosphere that is authentic to the Costa del Sol. Here you will also find the 'Bioparc Fuengirola'. This zoo is known for its architectural design. In the harbour (see picture) you can find numerous restaurants and bars. If you enjoy walking, the long promenade or 'Paseo Maritimo' (see photo) will surely be of interest to you. And every Tuesday morning a market is held – in fact the largest outdoor market on the Costa del Sol: El Mercadillo. It can be found in Los Boliches at the Recinto Ferial.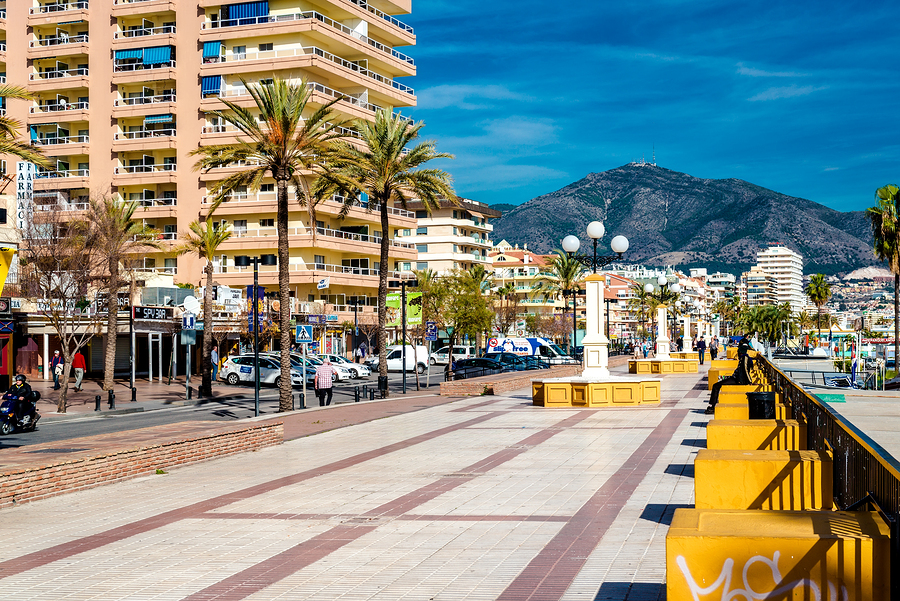 Sights in Fuengirola
The Arabic castle Sohail Castle.
The harbour with its many fishing boats.
The Plaza de Toros.
Museum of Roman attractions.
A Roman column on the Paseo Maritimo.
On Sunday there is an art fair in Parque Doña Sofia.
Property in Fuengirola
Are you looking for a detached villa, a penthouse, an apartment, a (semi-detached) townhouse or for example an authentic finca or cortijo in or near Fuengirola? Then search our database of 20,000 properties or contact us for a free property search to find the perfect property for you. We are happy to assist you.
This may also be of interest to you