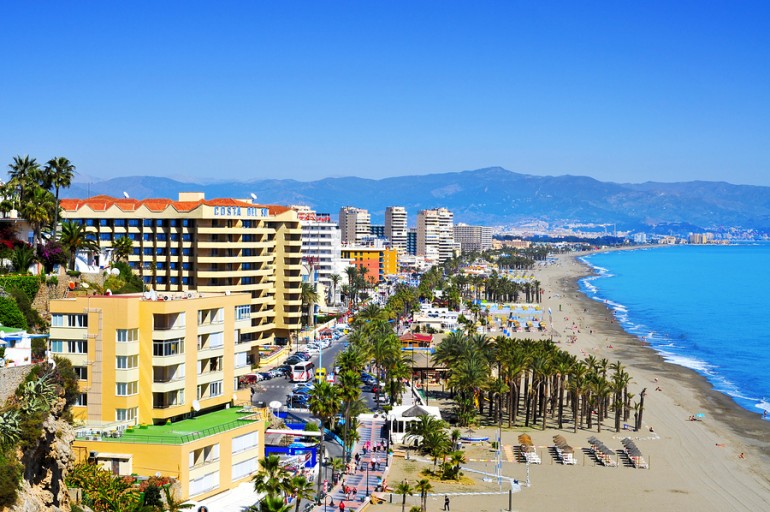 Torremolinos property and living
Torremolinos is an independent municipality since 1988 and is located in the Spanish province of Málaga in Andalusia on the Costa del Sol, 18 kilometres southwest of Málaga. The village has over 96,000 inhabitants with more than 130 nationalities. The name Torremolinos comes from 'torre' (tower) and 'molinos' (mills), because there used to be many (Arab) defensive towers and windmills in this area, one of which still exists. Torremolinos used to be a small fishing village. In the 50's it has become the first major resort for mass tourism on the Costa del Sol. Torremolinos is adjacent to Málaga, Benalmádena and Churriana.
Torremolinos climate
As Torremolinos is located on the Costa del Sol, the village has a Mediterranean climate that is often considered the healthiest in the world. The hot summer days are often tempered by cooling sea breezes. The winters are mild, while just a few kilometres inland it can freeze. In autumn and winter there is a little more chance of rain.
About Torremolinos
Torremolinos has a beautiful and large water theme park called Aqualand. This park guarantees a day of water fun! The boulevard of Torremolinos (see photo) is seven kilometres long and stretches from Málaga to Benalmádena. The entire coastline consists of wide sandy beach which are divided into six sections: Los Alamos, Playamar, Bajondillo (see photo), La Carihuela, Montemar and El Saltillo – each with their own characteristics. There are thousands of beach loungers in this particular piece of the beautiful Costa del Sol! Torremolinos also has nice small neighbourhoods such as Pueblo Blanco – a typical Spanish neighbourhood, sandwiched between the streets Calle Casablanca and Calle Skal. You can walk right past it if you do not know where it is. In the centre plenty of are bars and nightclubs can be found to spend a pleasant evening. In addition, the village is very popular for its gay nightlife.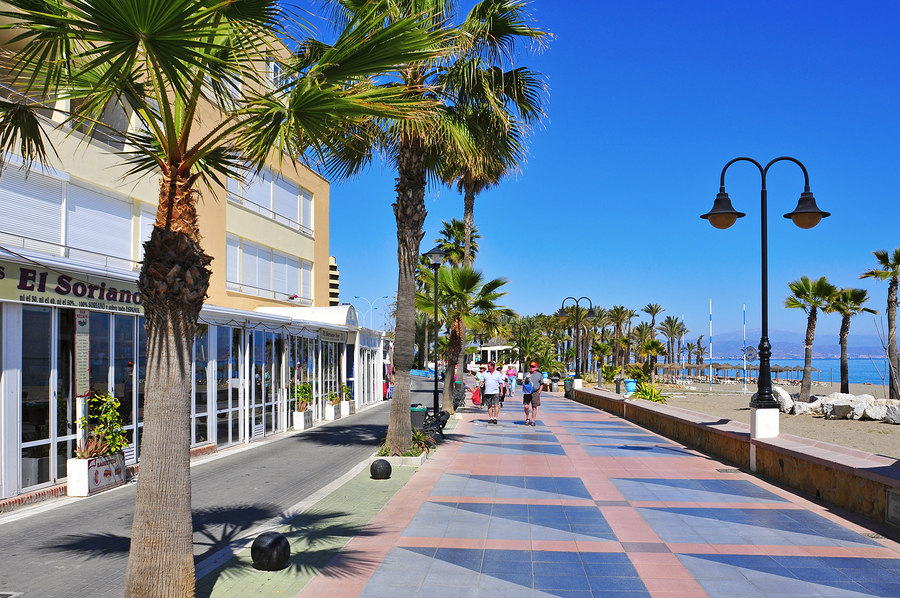 Sights in Torremolinos
At El Ranchito Equestrian Centre you can enjoy 'Ritmo a Caballo' – traditional horse shows with some of the best riders in Andalusia. A show with Spanish music, authentic costumes and impressive horses.
Molino de Inca is a beautiful, four-hectare botanical garden on the outskirts of the village which can be visited for only one euro.
It is said that the best and most authentic flamenco show on the Costa del Sol is given in the famous 'Taberna Flamenca Pepe Lopez' – a small and hidden theatre in the centre of the village.
There is a real tattoo museum (El Templo Tattoos) at the Plaza Gamba Alegre.
Casa de Navajas is a beautifully restored country house built in 1929 by a former owner of sugar cane plantations.
Fancy a day of golf? Golf course Parador de Málaga Golf can be found at the end of the promenade.
Property in Torremolinos
Are you looking for a detached villa, a penthouse, an apartment, a (semi-detached) townhouse or for example an authentic finca or cortijo in or near Torremolinos? Then search our database of 20,000 properties or contact us for a free property search to find the perfect property for you. We are happy to assist you.
This may also be of interest to you